Overview
Connected to the Education & Research Building, the library serves as a repository of nursing and medical knowledge and resources. The library currently has over 70,000 books, journals, magazines, and audio-visual resources available, with enough space for another 30,000 more.
Audio-visual lending
Video (DVDs, etc.) and audio (CDs, etc.) can be borrowed and used within the library.
Information research
For the purposes of searching library items and research articles, three computers are available for use.
Database research
Through the internet, five nursing and medical research databases are available for access:
Ichūshi-Web (centralized medical journal database)
Accumulated medical literature published in Japan since 1903 and maintained by the Japan Medical Abstracts Society.
Medical Online
A comprehensive website for medical information geared for medical professionals.
MEDLINE
An online source for searchable full-text access to over 5,400 biomedical journals.
CINAHL
A database of over 3,000 journals from the fields of nursing and allied health, with English-language nursing journals and publications from the National League for Nursing and the American Nurses' Association.
Latest nursing web index
Edited by the Japan Nursing Association, this is a database of publications in nursing journals and bulletins published in Japan.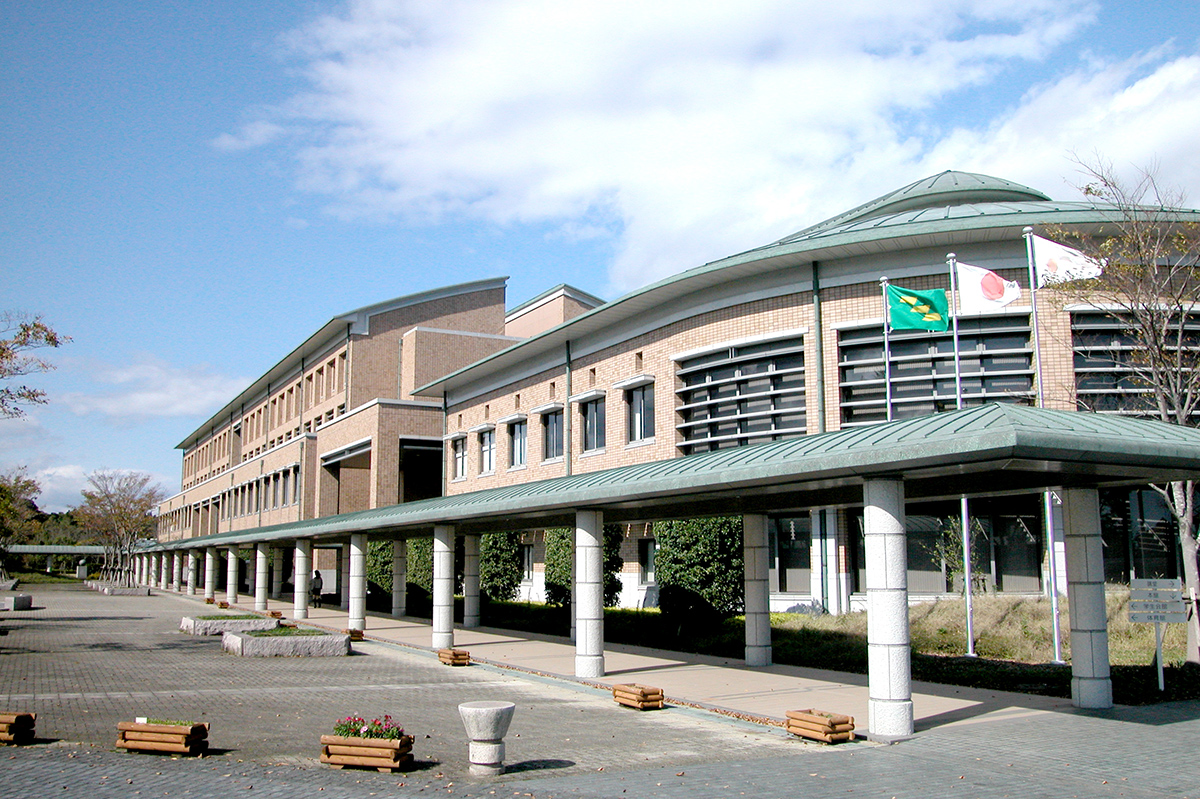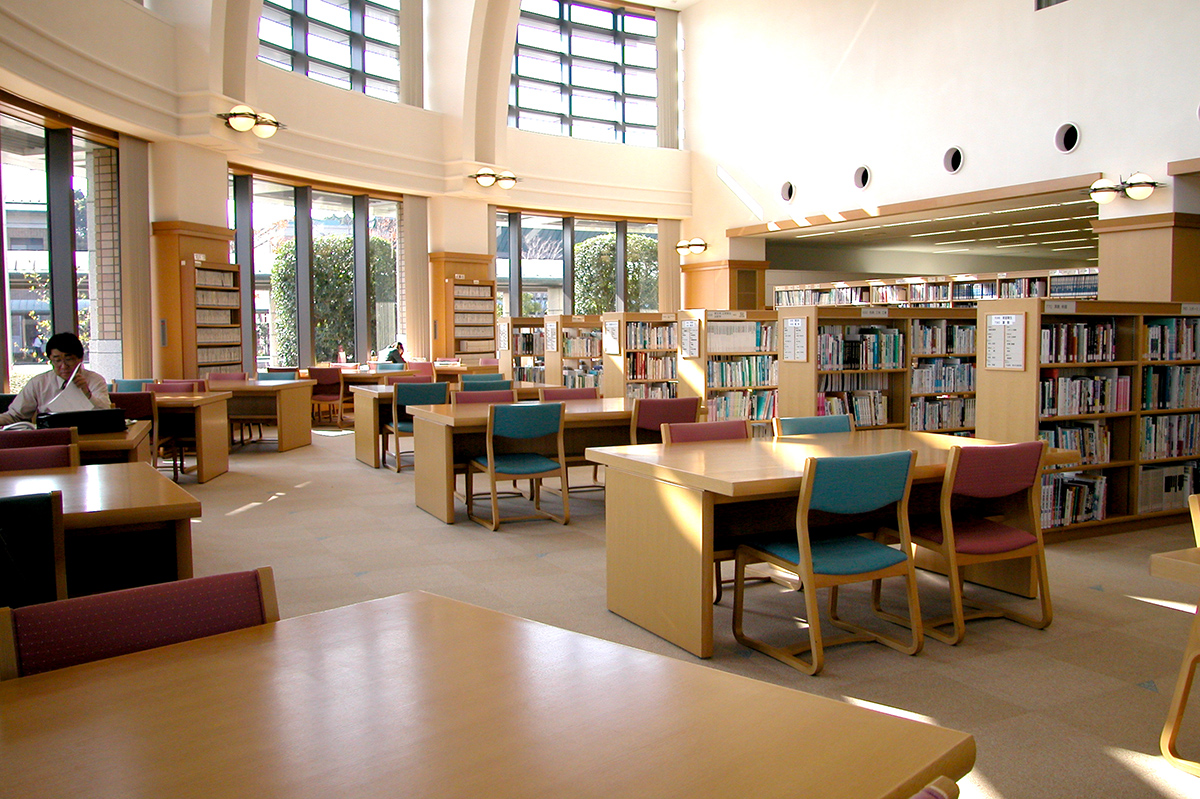 Library Search
Searching the library
To search inside the Miyazaki Prefectural Nursing University Library, please visit the OPAC web service.
How to use the OPAC service in English
The Library's OPAC web service is only offered in Japanese. However, it is possible to search the Library by using your browser's language translation function. Most major browsers (Edge, Safari, Chrome, etc.) support page translation, so please refer to the steps below on how to do it.
The Japanese OPAC page
This is how the OPAC page will look when first opened.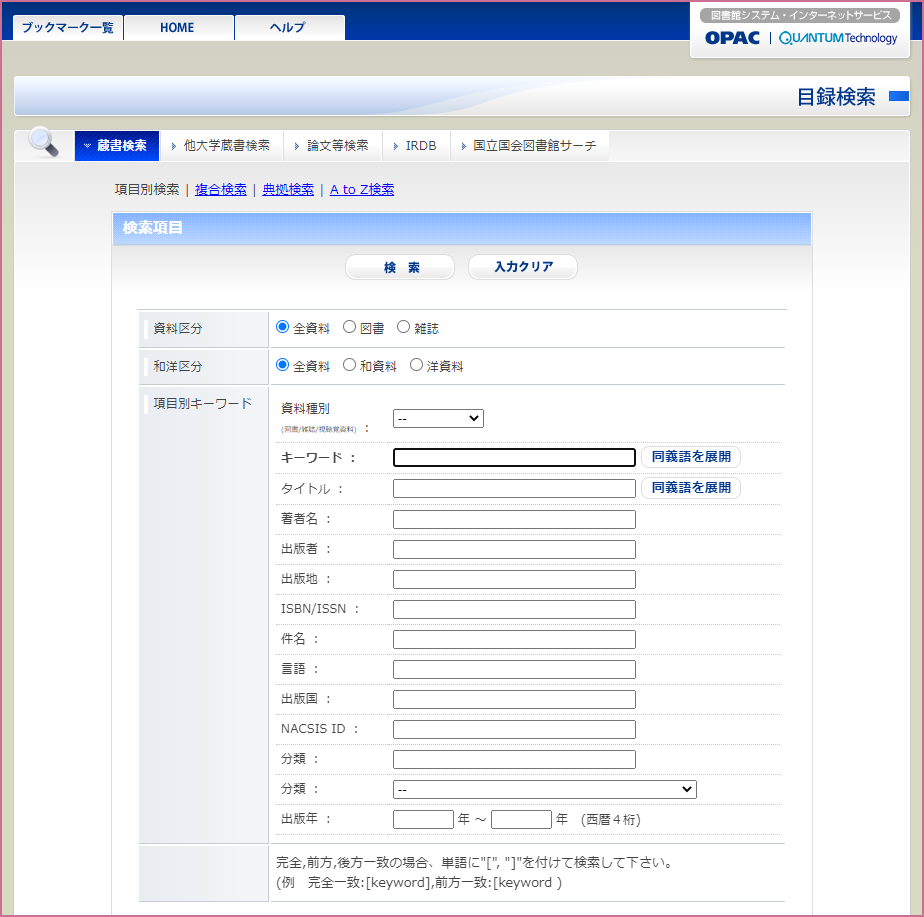 Translating to English
By right clicking on the page, most browsers will display a "Translate to English" option.
Search & Clear buttons
As the Search and Clear buttons are image files, they do not change when the page is translated.
The left button is Search, and the right button is Clear.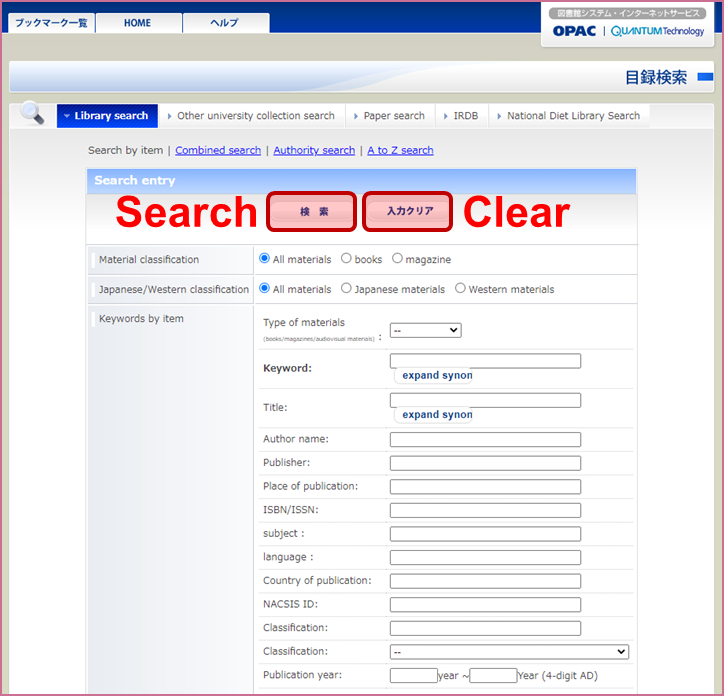 Language options
To reverse the translation and change the display language back to Japanese, click on the language icon in the browser address bar.