Education and Research
An ideal learning environment
Our buildings include the Administration Building, Education and Research Building, Florence Nightingale Library, Gymnasium, Student Union, and Takagi Auditorium. The campus also has an athletic ground with 250m track, three tennis courts, and a parking lot large enough to accommodate commuting students.
Environment
Our campus, roughly 80,000m2 in size and enveloped by nature, has been designed to create an atmosphere in which students and faculty can freely communicate together. Located near the University of Miyazaki, our campus also helps to form an environment of learning.
Education & Research Facilities
To support productive learning, audio-visual equipment has been installed in each lecture and practice room, and a learning system compatible with the high-speed information society of today is hosted on our campus intranet. In addition, through the university's connection with external networks, the most up-to-date information can be searched to foster a global perspective by communicating with universities both domestic and abroad. The library also provides a wide range of books and journals and includes a comprehensive audio-visual corner. Moreover, through the university's intranet, materials can be researched from anywhere on campus.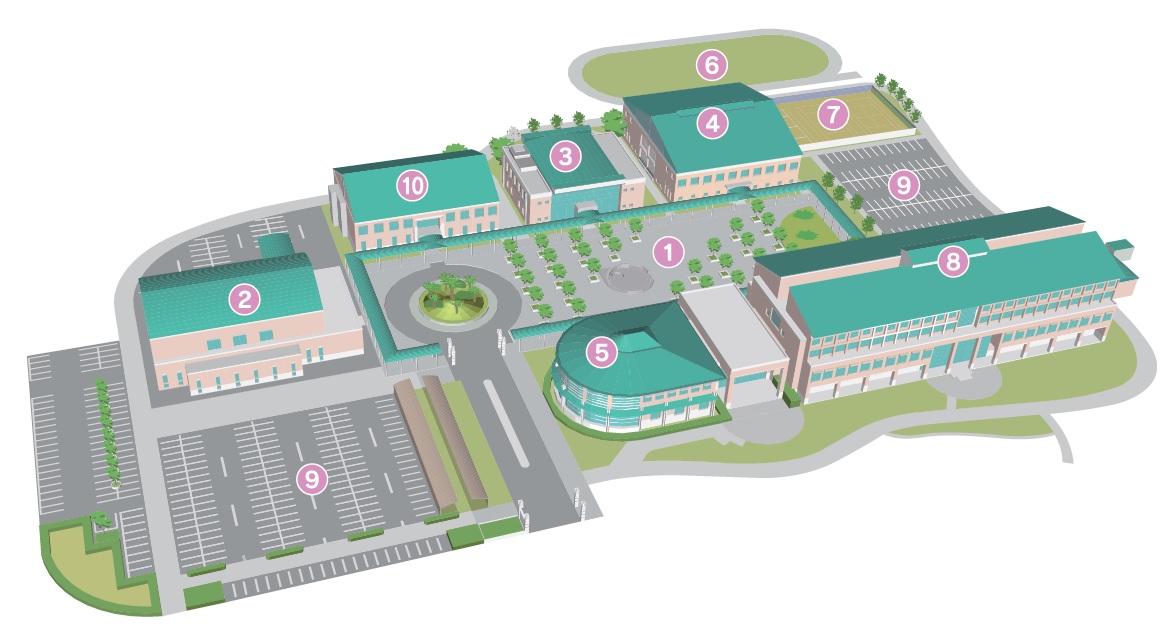 Center Promenade
Takagi Auditorium
Student Union Building
Gymnasium
Florence Nightingale Library
250m Track
Tennis Courts (with faculty parking)
Education and Research Building
Parking lot
Administration Building
Campus in Pictures
Facilities
The open campus at MPNU, though not large, standing at the top of a rise, enjoying an unobstructed view of the surrounding landscape, is a peaceful learning environment bordered by nature.
Our campus is divided into six main buildings wrapped around a center promenade: the Takagi Auditorium, the Florence Nightingale Library, the education & research building, the gymnasium, the student union building, and the administration building.
Our Campus in Pictures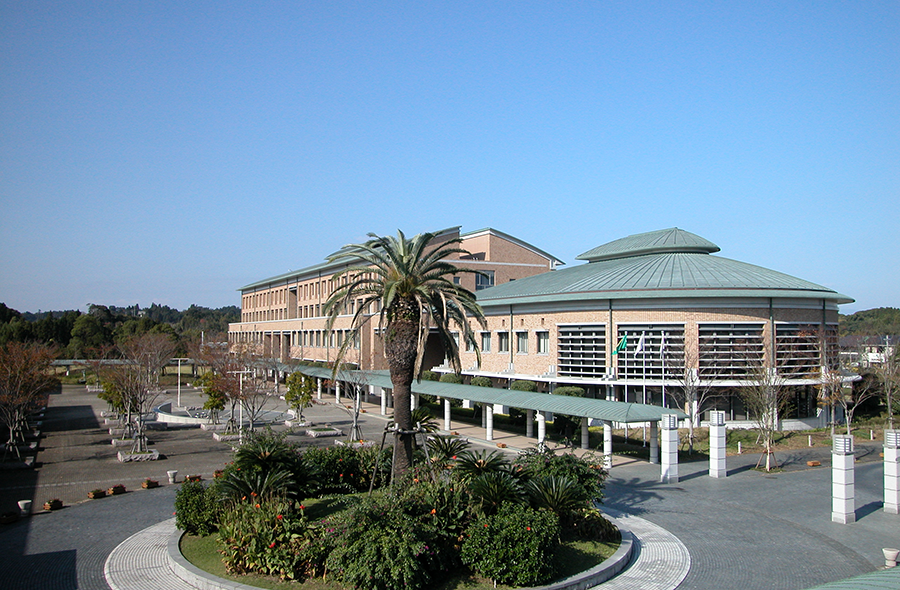 This spacious courtyard provides a meeting place for students to interact.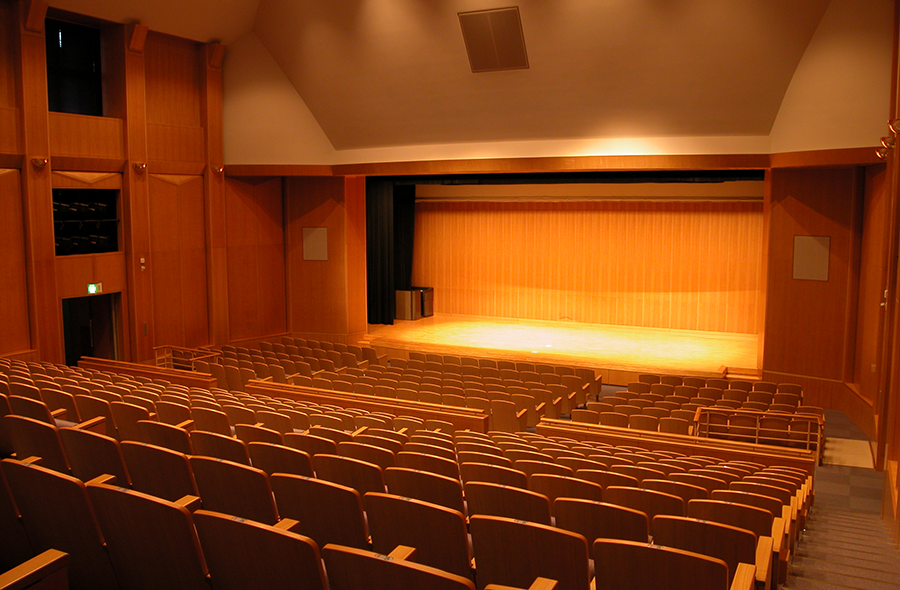 Named after a doctor from Miyazaki known for contributing to the history of nursing education in Japan, this 430-seat auditorium is the setting for university ceremonies, as well as public lectures and events.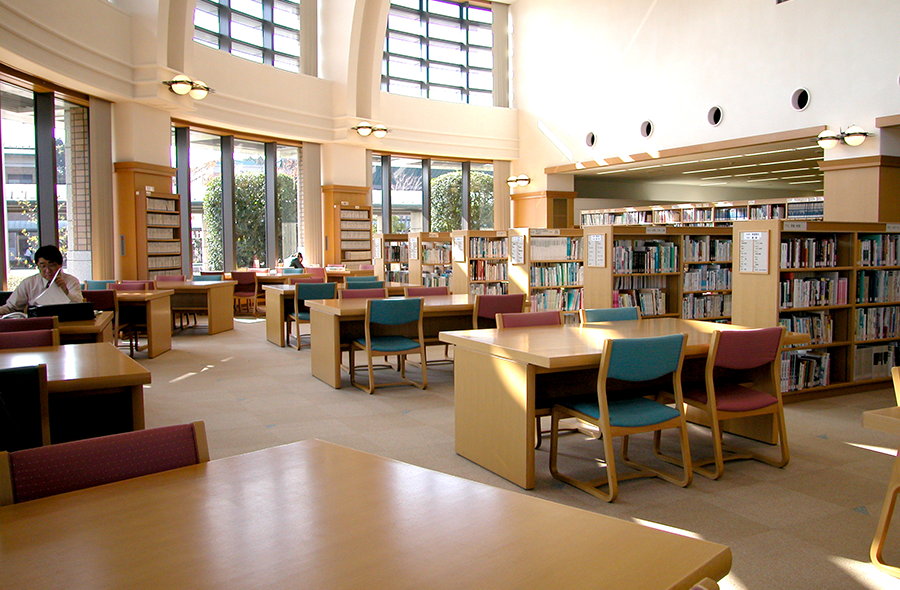 With enough space for 100,000 books, journals, and magazines, the library currently has over 70,000 titles available.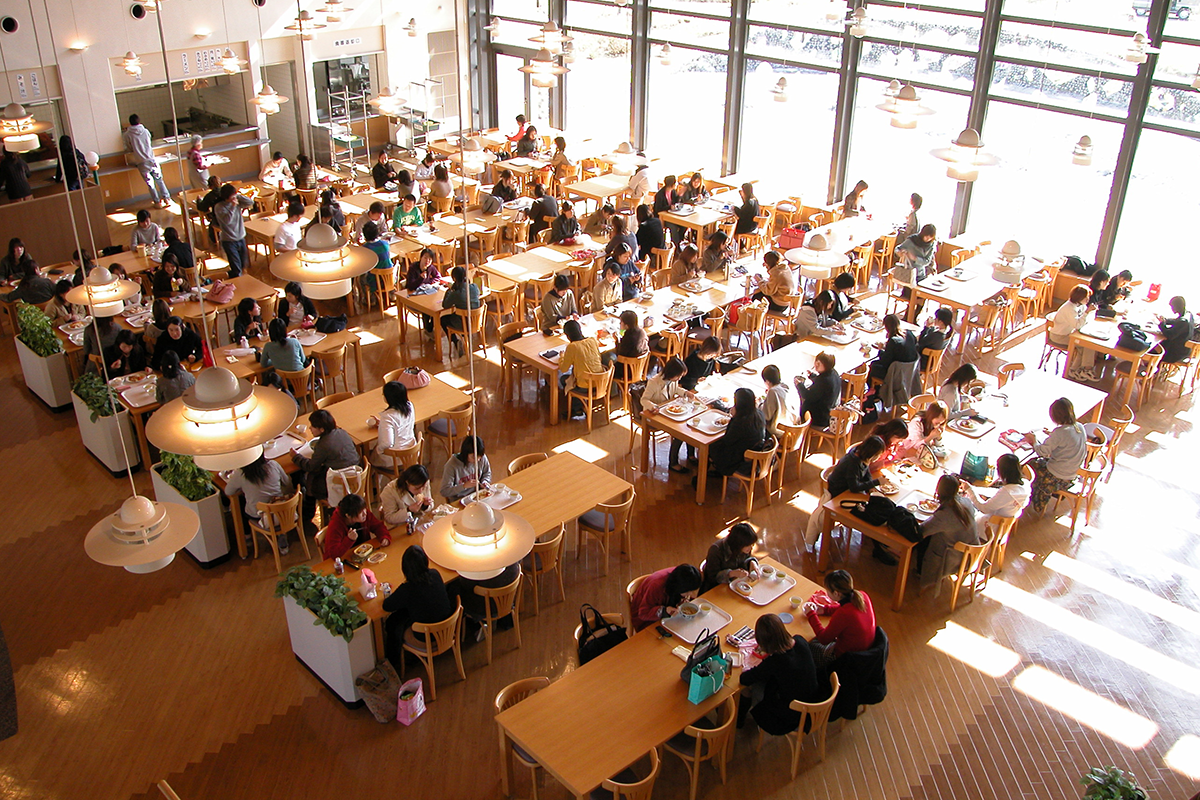 The cafeteria is on the first floor, and student club rooms and the student government meeting room are on the second floor.
A full 1,600m2, students can enjoy volleyball, badminton, basketball, and other sports, as well as practice dance using the large practice mirror. The facility is also equipped with a fitness room and showers.