Message from the Head of the Special Course in Midwifery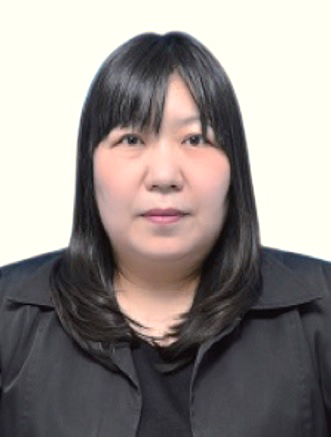 Midwives are professionals who provide health support for childbirth as well as child rearing. Despite a midwife approval rating over 90%, Miyazaki Prefecture has been experiencing a shortage of midwives in obstetric clinics. Therefore, we offer a one-year special course in midwifery for both nursing university and nurse training school graduates with the goal of training midwives, as well as providing midwifery education for professional development in the community. Through a curriculum of lectures and practice on campus and clinical training at four area hospitals in the prefectural perinatal care network, we provide training in the necessary diagnostic and practical skills for midwifery. Upon completion of the course, students can acquire qualifications in the midwifery national examination, in the specialized course in neonatal resuscitation, and as a fertility advisor.
Philosophy & Educational Objectives
Educational Philosophy
We train midwives rich in humanity and with the practical ability to contribute to the health, medical care, and welfare of mothers and children in Miyazaki.
Educational Purpose
We aim to develop professionals with a rich appreciation for the dignity of life, possessing specialized knowledge and skills, able to contribute as a midwife to the health of all people and work to improve the health, medical care, and welfare of mothers and children, as well as capable of multi-disciplinary collaboration for the advancement of midwifery science.
Educational Objectives
Develop diagnoses and care for healthy pregnancies and newborns, as well as the professional judgment and ability to manage abnormal conditions appropriately.
In order to provide continuous support throughout a woman's life, develop the ability to acquire, and put into practice, advanced specialized knowledge and skills.
Foster the ability to support the maintenance and promotion of health based on the lifestyle of mothers and their families for the purpose of improving the health of mothers and children in the community.
Cultivate a capacity to collaborate and coordinate with area health, medical, and welfare professionals working with mothers and children.
From a foundation of ethics as a midwife, develop a sensitivity for recognizing subjects of care and the ability to form interpersonal relationships.
Develop the ability for continuous self-improvement and to contribute to the growth of midwifery science.
Curriculum
Schedule
April
Entrance Ceremony
Classes start
May—June
Classes & Training
July—August
Midwifery practicum I, II, III, IV
(4 weeks: Pregnancy, Labor, Puerperium, Infancy)
August
Summer break
September—December
Midwifery Practicum I, II, III, IV, V
(7 weeks: Pregnancy, Labor, Puerperium, Infancy)
(2 weeks: Midwifery Business Management)
(1 week: Community Maternal & Child Health)
December
Winter break
January
Continuing case presentations
February
National qualification examination
Research presentations
March
Graduation