Chiang Mai University Faculty of Nursing Hosting Program
Every year, in the first semester, MPNU welcomes a group of students from the CMU Faculty of Nursing. This hosting program is a special one, as the Thai guests stay with our MPNU students in their residences for the full week they are in Miyazaki. Both MPNU host and CMU guest students are busy with classes and activities during the day, but after school they go back to the host's residence together and spend time shopping, cooking, eating, and getting to know one another while experiencing university student life in Japan. They also get ready for and come to school together in the mornings. During the summer break, MPNU students then travel to CMU for a short-term exchange program there, in which many of our MPNU host students reunite with their CMU guests and are able to enjoy sharing Thai culture together.
During the week that the CMU students are in Miyazaki, they learn about the Japanese healthcare system and the nursing education here at MPNU through introductory lectures and discussions about the cultural differences in the respective healthcare systems, as well as social issues and education.
We prepare many on-campus classes and activities for the CMU students to learn about the nursing education at MPNU and in Japan, and to experience some of what our MPNU students learn throughout the course of their nursing study. These on-campus activities are in many different nursing specializations, including maternity, pediatric, and elderly care.
The CMU students also go on several site visits to local healthcare facilities. They often go to the University of Miyazaki Hospital, where they tour the Doctor Heli air ambulance and Doctor Car mobile physician stations, as well as other area hospitals, where they tour facilities such as rehabilitation centers and a center for children with developmental disabilities.
There are also a variety of cultural experiences the CMU students are able to participate in, most of which are planned and hosted by MPNU students. Our first-year students introduce aspects of Japanese culture, such as traditional foods, games, and activities. With the second-year students, CMU students share about their native Thai culture and have group discussions about cultural differences. The CMU students also join the tea ceremony circle and enjoy dressing in yukata and participating in a traditional tea drinking ceremony.
At the end of the week, there is a student exchange party, where MPNU and CMU students share food, talk, music, and dancing together and enjoy performances by some of the activity circles here at MPNU, including sign language, dance, taiko drums, and music.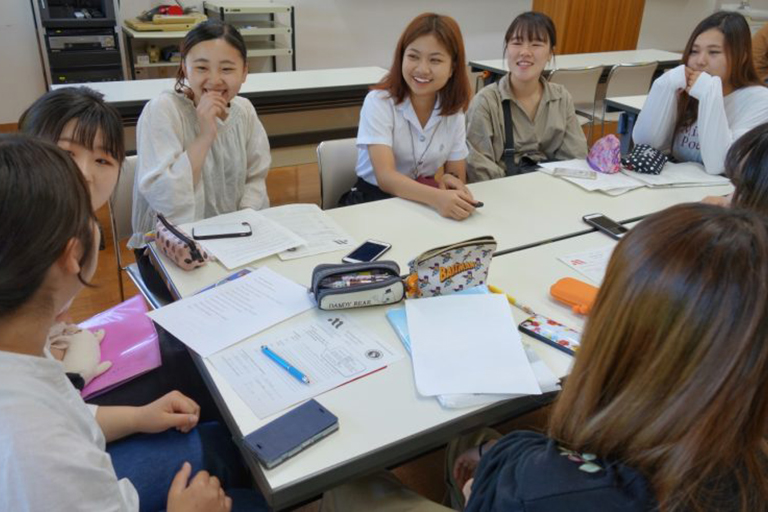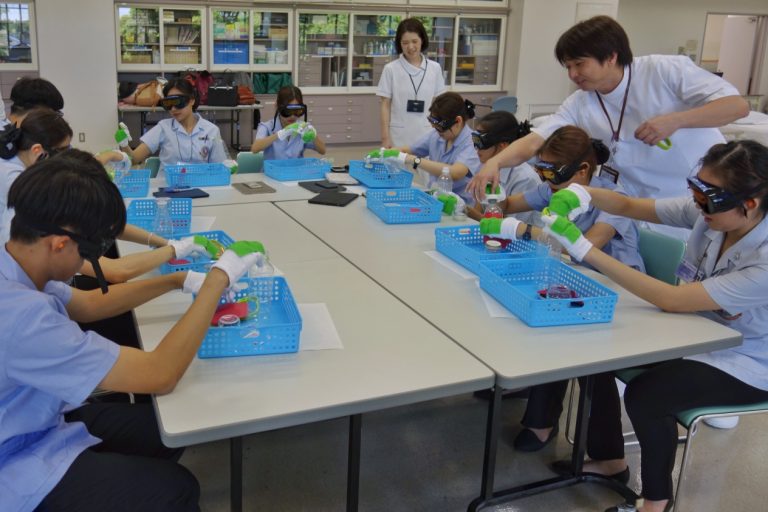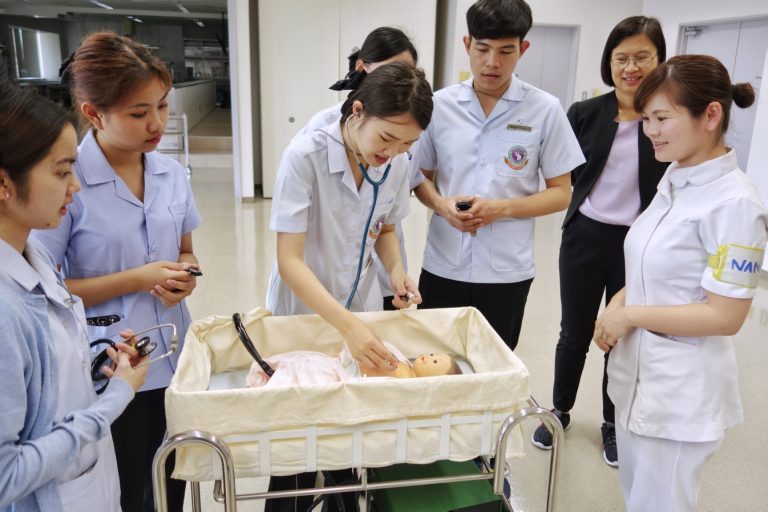 Hosting Program-Student Experience
Below, one of our recent MPNU host students shares her weeklong experience in hosting a Chiang Mai University student from Thailand as part of the Chiang Mai Hosting Program.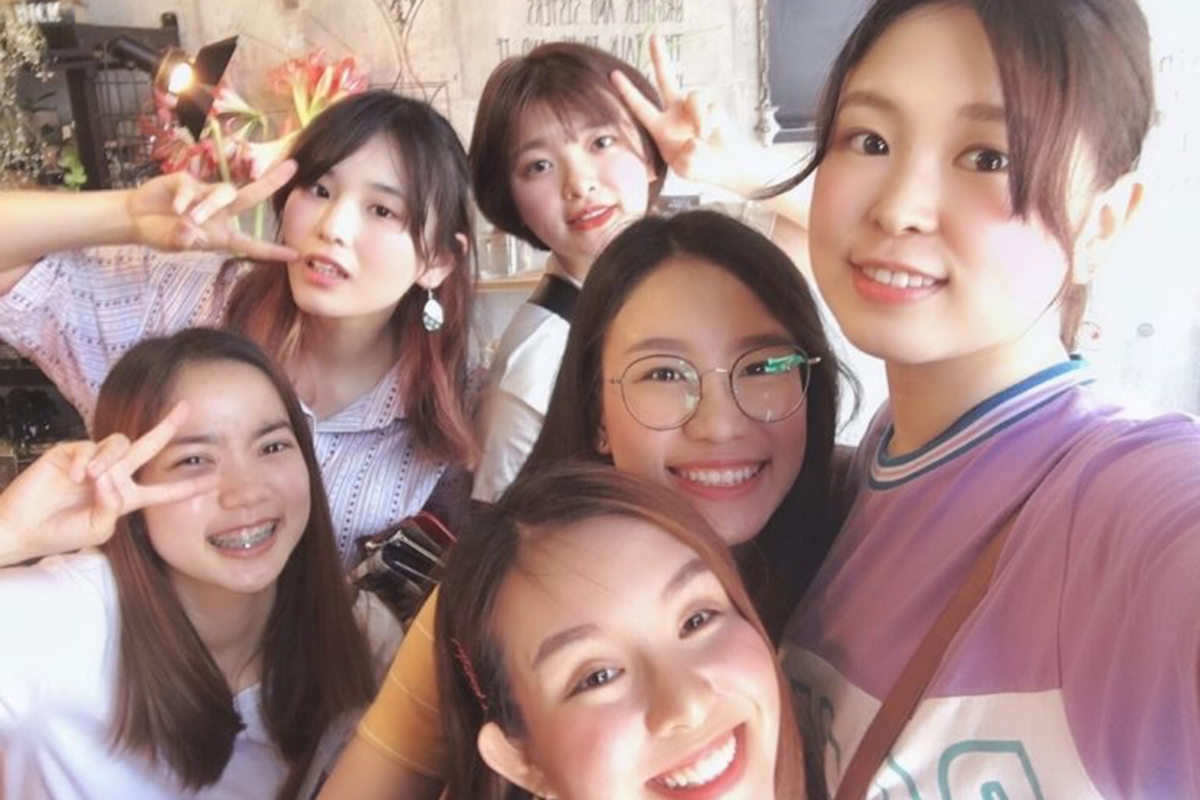 I have always been interested in other cultures, and I found out about this Chiang Mai host volunteer program just when I was wondering how I could experience some kind of exchange. I have now hosted a CMU student two years in a row. Because I live alone, I was nervous about what we could talk about when we were alone after school. I also didn't think I would be able to communicate in English well because I had only studied English at school and had never met or interacted with someone from another country. But when I tried hosting for the first time, with the help of the older students, even if I couldn't speak English as well as I wanted, my international guest tried her best to understand me so we were able to communicate.
By living with an exchange student, you can not only learn about differences in culture and lifestyle, you can also reconsider your own lifestyle habits. I was able to make connections with MPNU students of different academic years, so the perfect word to describe this week would be "enriching". This is especially true for any students considering participating in the Chiang Mai study abroad program because, by hosting a CMU student first, you will be able to get to know the Thai student who will show you around Chiang Mai even better.